Scope of the brand photo session
Session Plan:
All Inclusive Session
(incl a full day photo session, 100 digital images for web and social media & marketing).
Stories:
Cecilia's morning routine (coffee, smoothie, gratitude journal, puppy snuggles)
Ubbe, her brand new puppy
family
healthy food
meditation
yoga
kinesiology
spiral stabilisation
client consultation
Focus:
To capture images that show that Cecilia is capable and reliable and can solve her clients' problems, that capture her down-to-earth and friendly nature. The kind of person that you can trust and that you would want to spend time with.
Target audience:
People who are ready to make a change and improve their health and wellbeing.
Female leaders who are interested in health and wellbeing and who are aware of nature and natural solutions.
Website:
https://urbanpaleocenter.se
The cutest start to our full day photo session
This is what a full day session can look like. I hope you can also feel how much fun we had together. It was one of those days when I can hardly believe that I get to call this my job. The kind of day that you just don't want to end.
It started with a train ride to Uppsala and to Cecilia's home where I was greeted by the most adorable pug, Ubbe. I was prepared for some serious cuteness, but nothing could prepare me for that face!
Like old friends
It was so nice to finally get to meet Cecilia in real life. We'd had so much contact with each other while we were planning her session that it already felt as though we'd known each other for ages.
I've realised that this is what it usually feels like when I go into my sessions. It's not a strategic choice, but I work with the best kind of people so it happens naturally that we click and feel like friends by the time we meet.
I really don't believe having your photo taken should be painful and I've realised that when you look at a photo of yourself, you don't just see how you look, you remember how you felt at the moment it was taken. The experience you have during your photo session is incredibly important for me.
Hair & makeup
My hair and makeup artist, Mia Adam, was already working her magic. It makes me so happy that she takes such good care of my clients and I love the results.
Cecilia had sent me a worried message when she woke up because she said she was having a bad hair day. After Mia had finished we just couldn't get over how good it looked. Totally natural, but so right for Cecilia.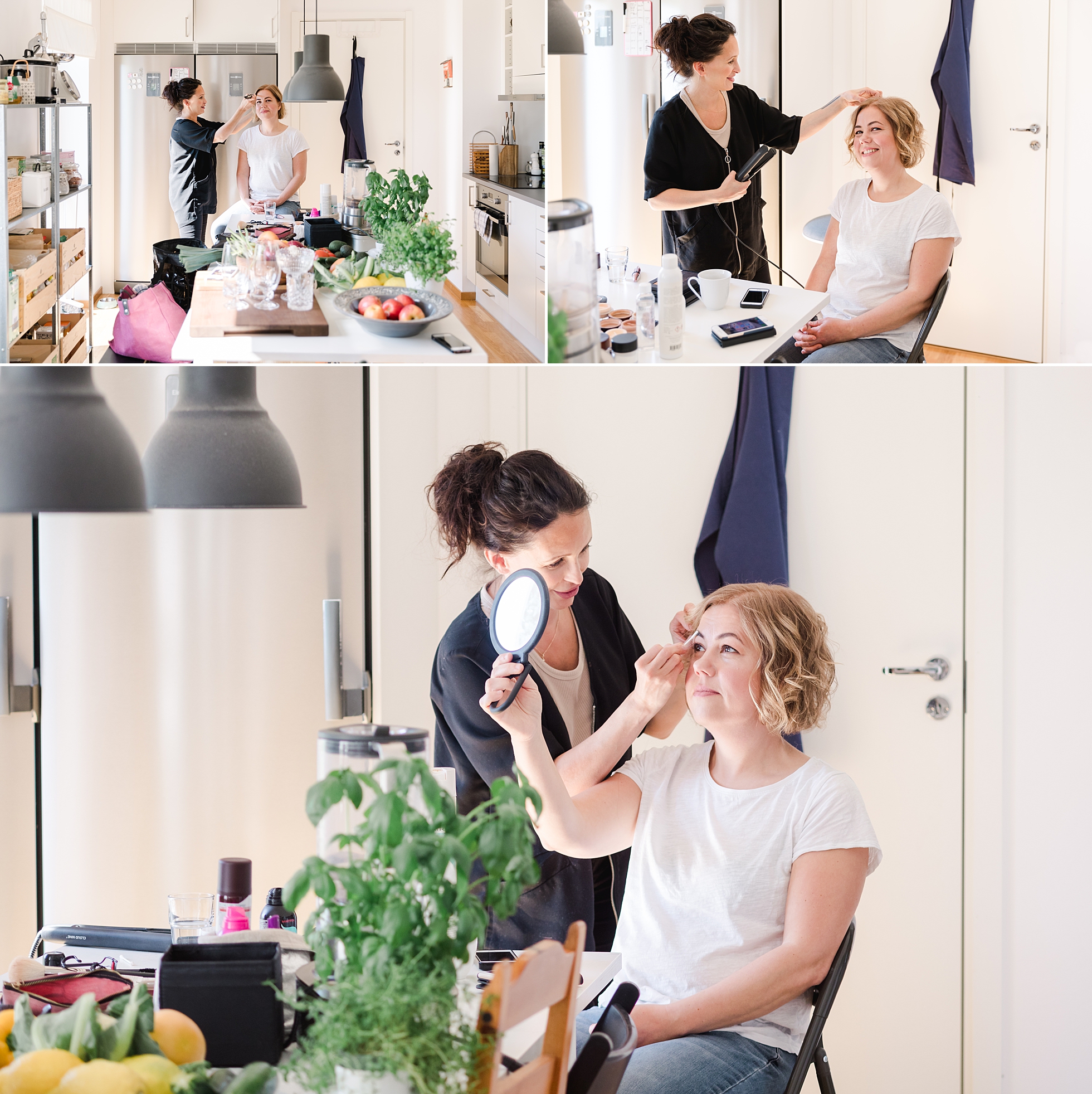 Cecilia's stories
In the planning stage we bonded over the fact that we both have to start our day with a big (huge) cup of coffee and I just knew we were going to get along.
Morning routines can be a great story to capture because they say a lot about who we are as a person, and we tend to attract clients who can relate. Cecilia's business is all about health and wellbeing and starting her day right is crucial for her and her clients.

Personal shopping
Soon after booking her session, Cecilia met my stylist, Carolina Henning (Private Shopper Stockholm) for her style consultation and personal shopping trip at Åhlens in Stockholm.
The clothes they chose together were perfect!
I love that Carolina is so intuitive and knows just what styles and colours will bring out the best in my clients – even if they going into the session expecting to go home with completely different colours and styles. They start with coffee and a chat about what the aim of the session and then go around together, trying things on and testing different outfits. The best part is that Carolina doesn't force anything. We get so stuck in our routines that sometimes we just need fresh eyes.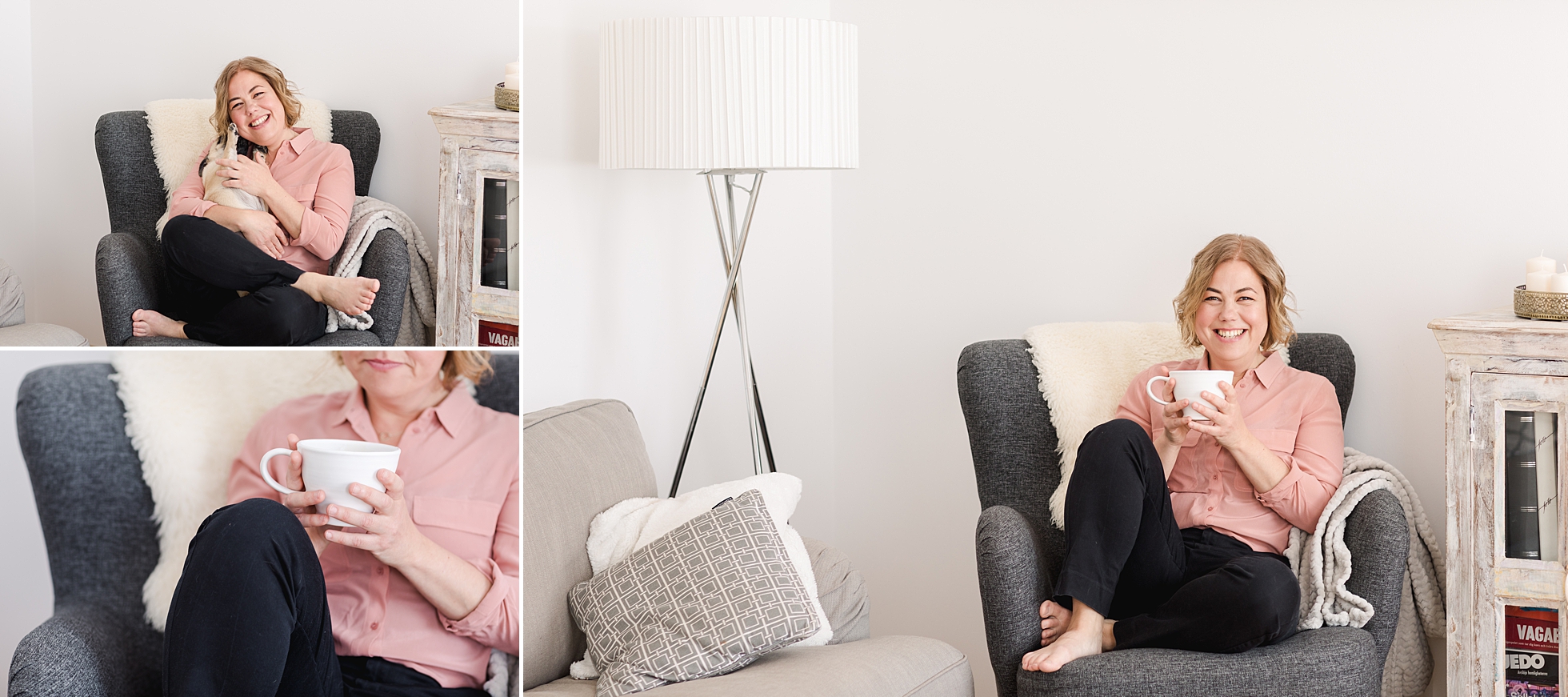 Office pug
Since Ubbe (named after Urban Paleo) is going to be a regular face for her clients, it was important that he was a part of her session.
I think you can almost guess how excited I get when office pets are part of my photo sessions.
Beautiful fruits & vegetables
The best part about summer is the beautiful fruit. It's so photogenic!
As you can imagine, healthy eating is important for Cecilia and her family and I'm so glad her wonderful daughters agreed to be a part of that story.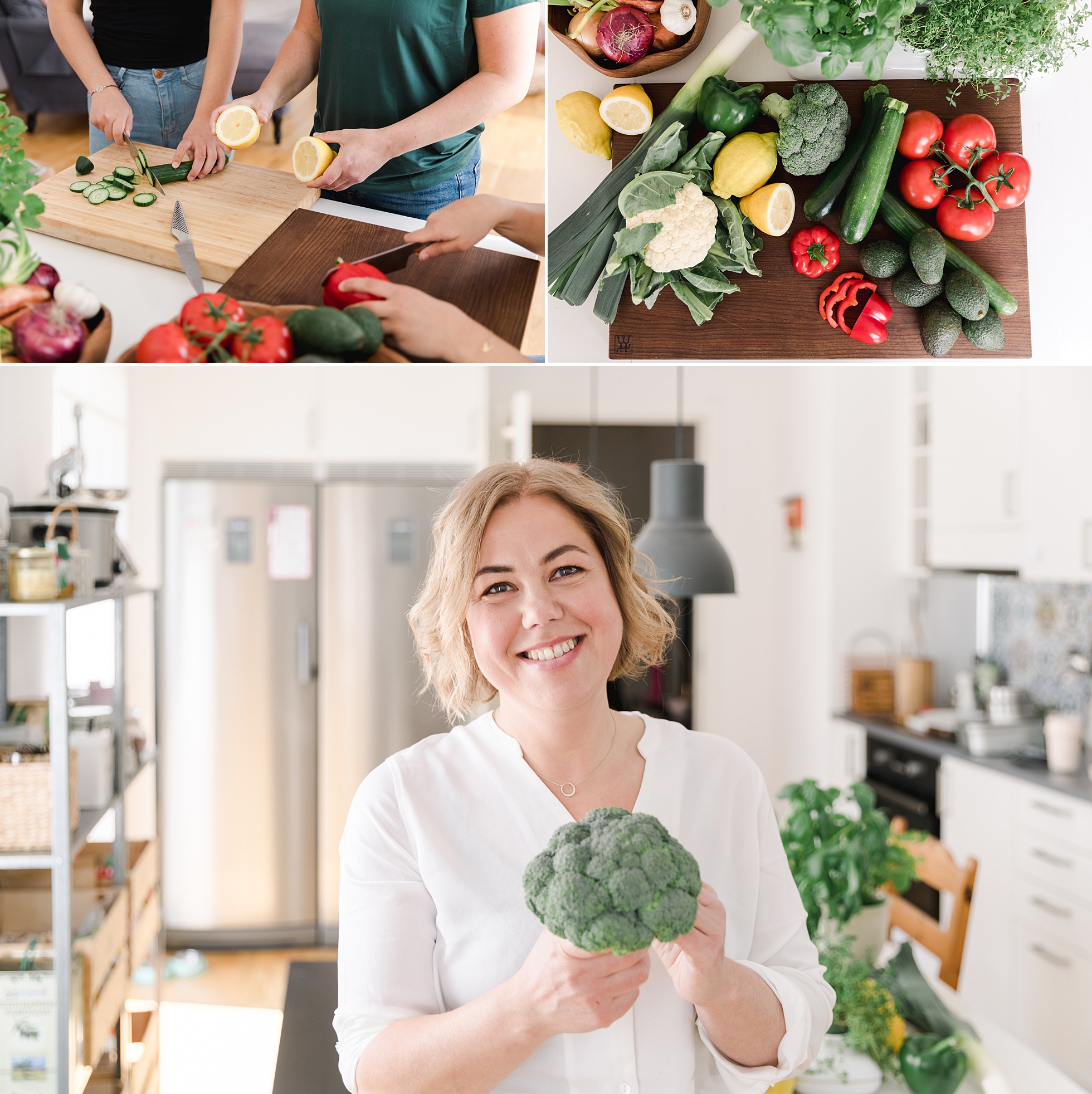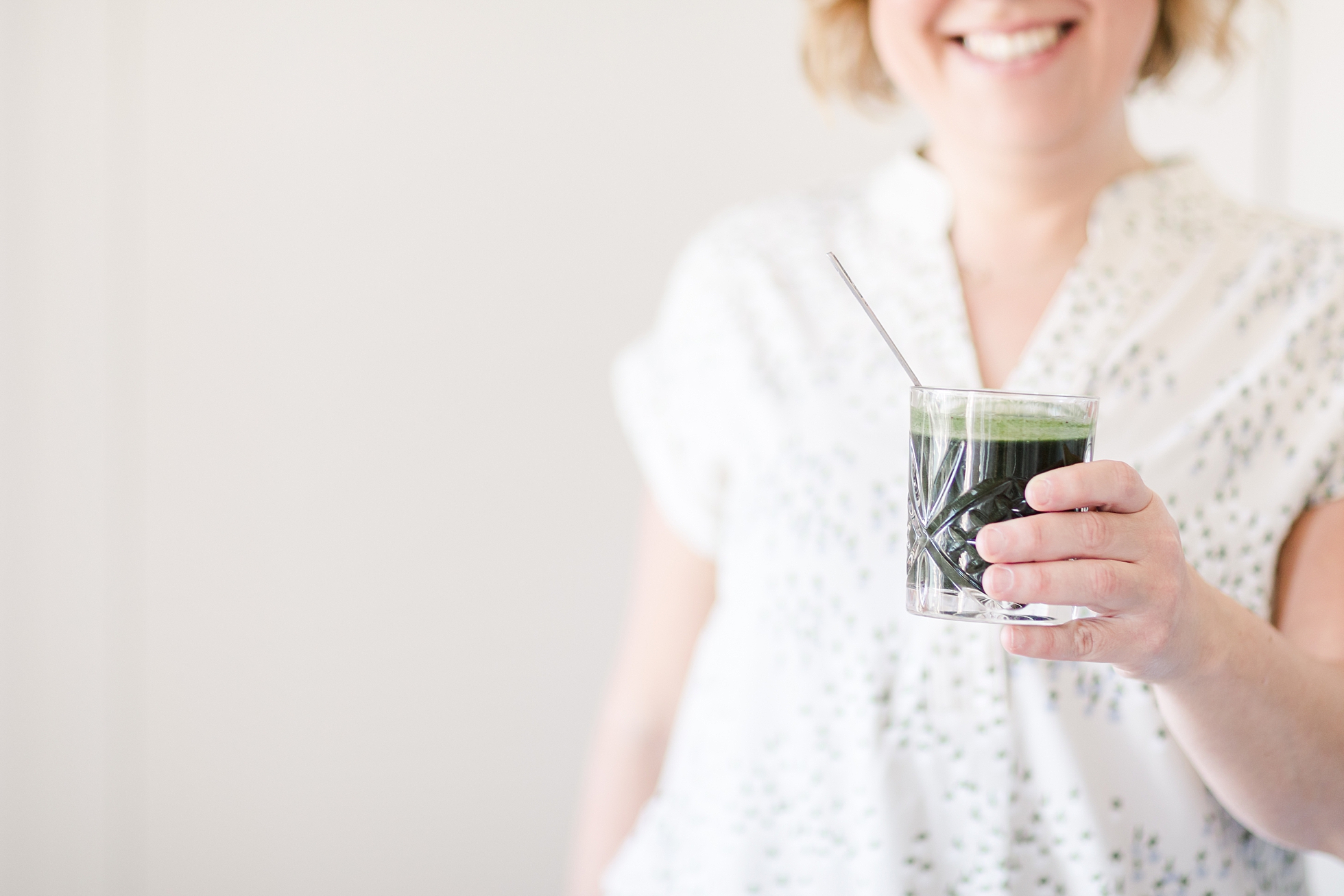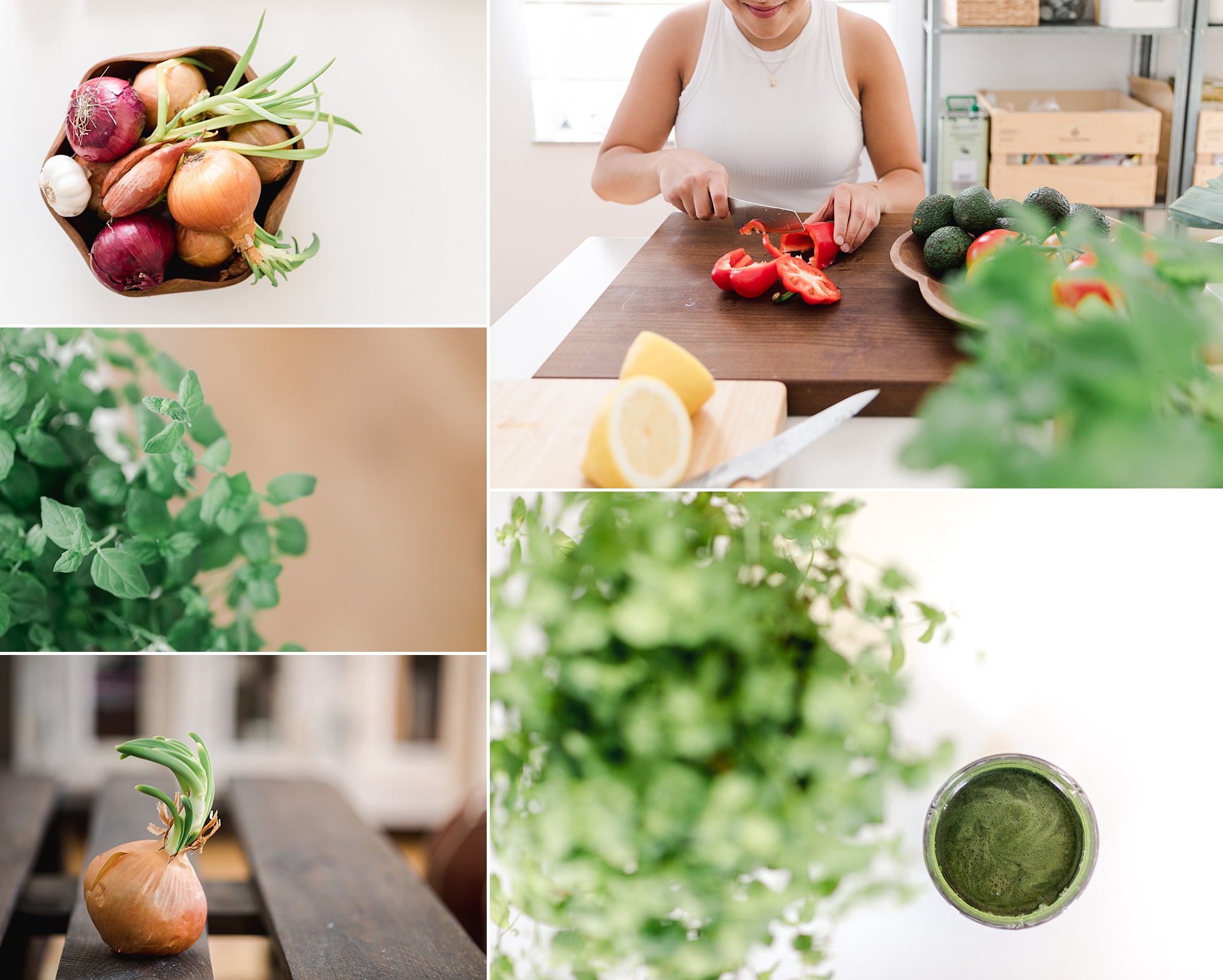 The stories of Urban Paleo
For the business side of things, we wanted to capture the different elements, including a client consultation, spiral stabilisation, kinesiology, and yoga among other things.
As a client looking for the right person to solve our problems, it's so reassuring to be able to see what the process looks like. To imagine ourselves in the scene. It doesn't matter how much we explain in text, nothing compares to a picture.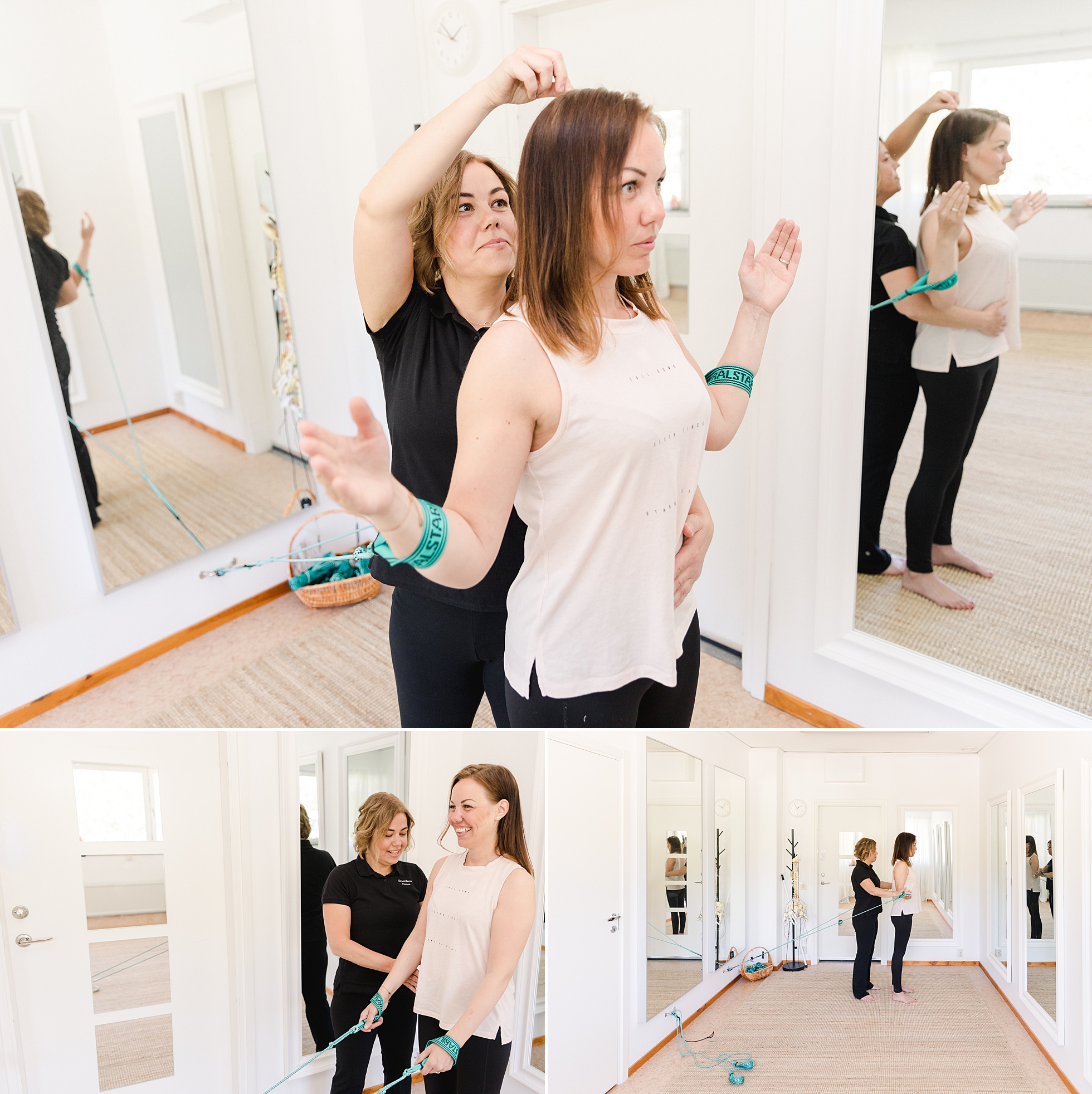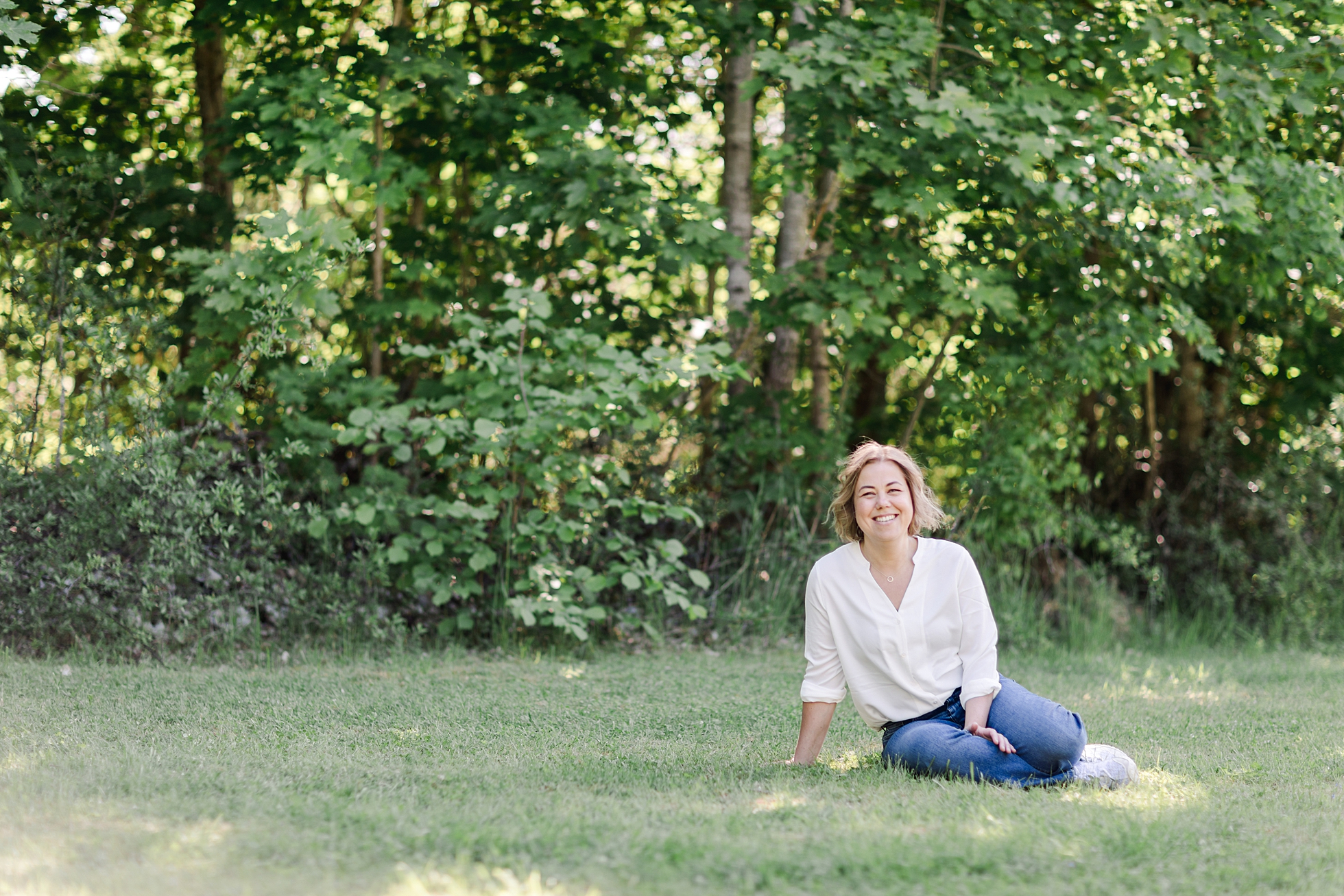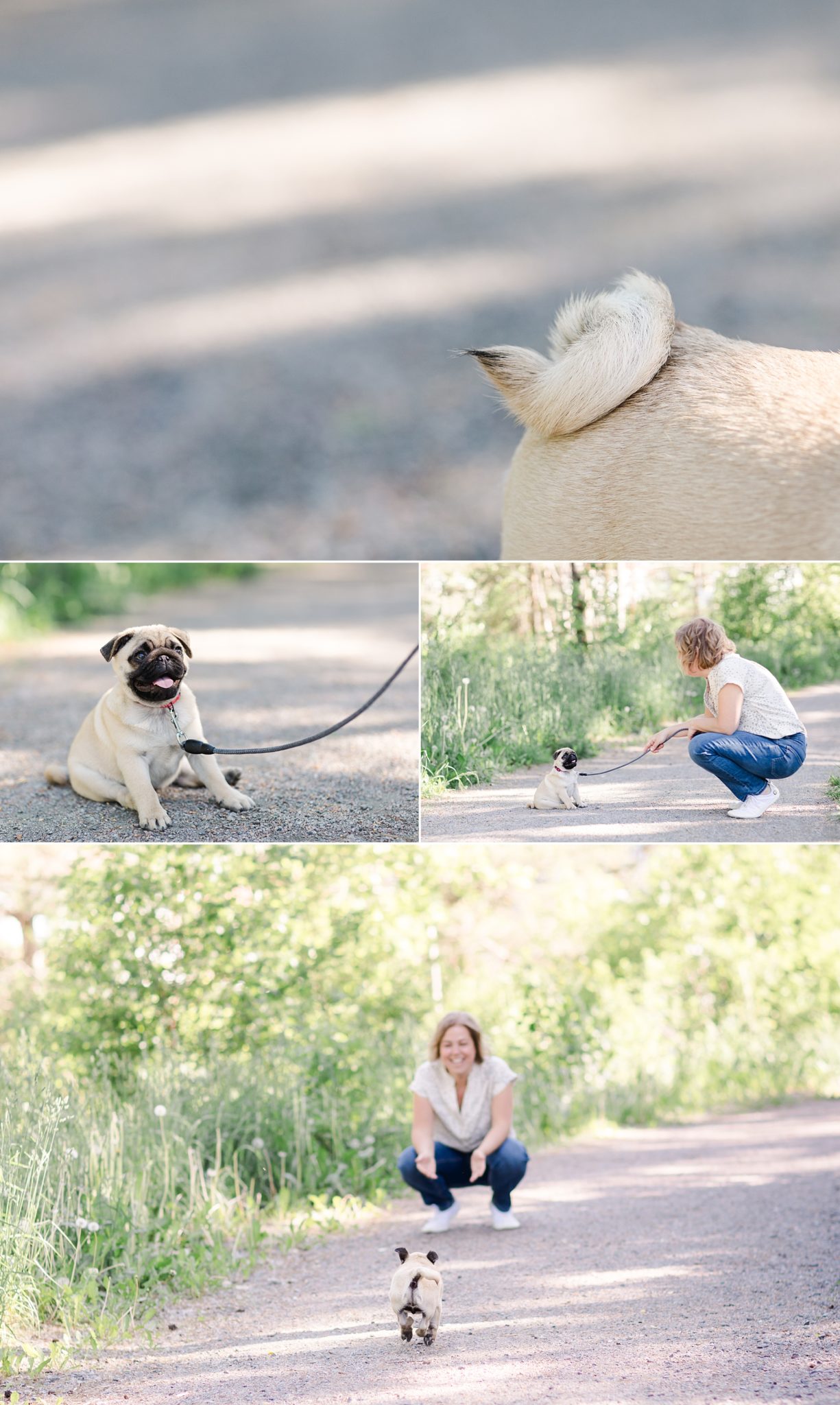 The best part is that we're already looking forward to Cecilia's next session. Cecilia offers incredible retreats in the Canary Islands, so you never know. Next session location?
If you're wondering what your brand photo session might look like, click on the button and we can have a chat. I'm fully booked up until my summer holidays and August and September are filling up fast, so if you're thinking about booking, don't put it off.