I'm so happy to share the photos of my own photographer, Pia Gyllin. We spent a really fun day together in Örebro and I'm already looking forward to getting in front of each other's cameras again.
SCOPE OF THE PHOTO SESSION
Session Plan:
Brand Boost Plan (half-day session) on location in Örebro
Stories:
behind the scenes:
on a photo session
meeting a client
working from home
natural portraits
Focus:
To capture images that speak to Pia's different types of clients – female entrepreneurs and families, and female photographers wanting to participate in Pia's online copywriting course.
To capture images that feel personal and fun.
Website:
https://piagyllin.com
THE SHOEMAKERS CHILDREN & ALL THAT…
I had been nagging my audience for ages that they needed to be the face of their business. To stop putting off booking a photo session because it's so much more fun than they realise and having an image library tailored just for them would save them so much time and give them so much confidence.
All this while I was fully aware that I was putting off swallowing my own medicine.
I knew I wanted to have my own session but it was so easy to put it off. My list of excuses was long!
That all changed when I heard about a social media challenge. It sounded fantastic! I knew it would be a great opportunity to share more of my personality on Instagram, get to know my audience, and attract new followers. But I had no photos to use!
I had a few headshots that I really liked, but not the natural storytelling images that really felt right. So I skipped the challenge and missed a huge opportunity.
I knew I couldn't put it off any longer.
I BOOKED MY OWN PERSONAL BRAND SESSION
I'd actually had my eye on Pia for a while.
I loved the style of her photos. They told a story and felt natural while also looking professional. After browsing her website and seeing that she wrote from the heart and said everything that I wish I had said myself, I knew she was right for me.
She focused on how a photo session could be pain-free and totally free from stiff posing and fake smiles. I could see that we used the same technique while working with our clients and it felt so right.
So I sent an email.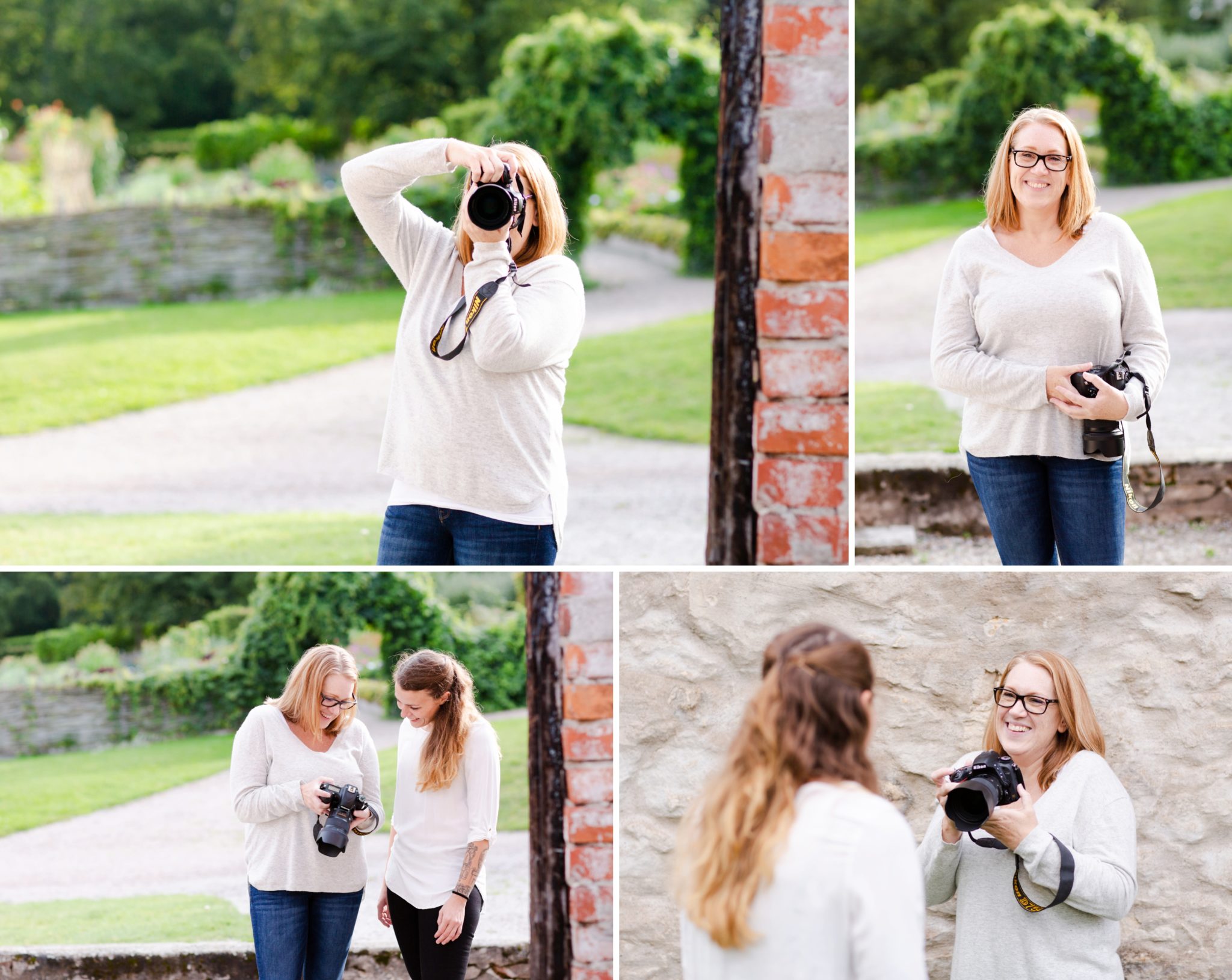 WE TOTALLY CLICKED!
You know those moments when you feel like all the stars have aligned and everything just falls into place?
Pia wrote to me and told me that she'd literally just decided she had to stop putting off booking a personal brand session for herself when my email dropped into her inbox.
She was in exactly the same situation as me – no photos of herself and actually not that excited about having her photo taken.
So the rest is history.
I booked my own session with her in Stockholm and then I took the train to her in Örebro for her session.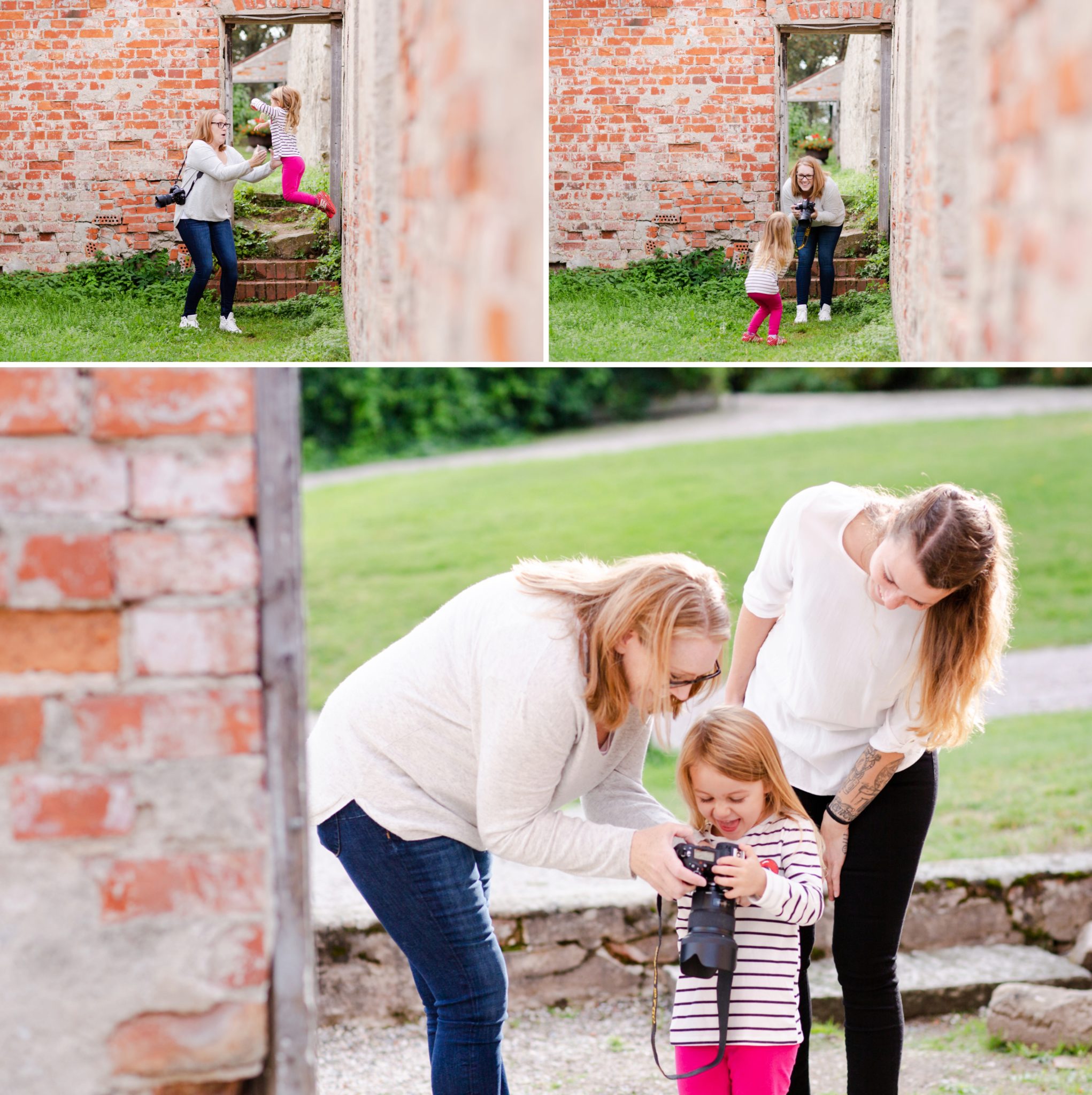 LIKE WE'D KNOWN EACH OTHER FOREVER
We had such a great time together. I loved capturing her stories and being able to capture that amazing smile and personality.
She had invited some clients she had worked with previously so we could capture some behind the scenes photos of her in action – on a photo shoot and meeting a client. This woman is so good with kids! I couldn't wipe the smile off my face.
I can see why she gets such beautiful, natural photos of them.
WRITING COURSE FOR PHOTOGRAPHERS
What struck me about Pia's website was how much I loved reading her texts. They came straight from the heart and really spoke to me. It was clear why she was the right photographer for me and I know that she has a lot of happy clients.
Now she offers a brilliant course helping other photographers with the copy for their websites and anywhere else they need to actually add text to their photos. This is such a perfect and much-needed concept!