What props would suit your brand photos?
My aim is for my clients to go into their session with a clear plan so that they can just relax and enjoy themselves.
Since my sessions are story-based, my clients often get to do things (like work at a computer) and I like to take lots of detail photos that will help to keep their website and marketing on-brand and interesting.
So in our pre-session discussions, we discuss what props they should bring to the session.
How will the photos be used?
When I plan my brand photo sessions with my clients, I always keep the end goal in mind.
This influences how I compose my images, because the type of photo that suits a wide website banner will often be different from a great Instagram photo.
It will also decide what feeling and expressions I want to capture. Each of my clients is unique and this should be captured in their photos. Fun and creative might be the right vibe for one client, while another might need photos that show that they are professional but approachable.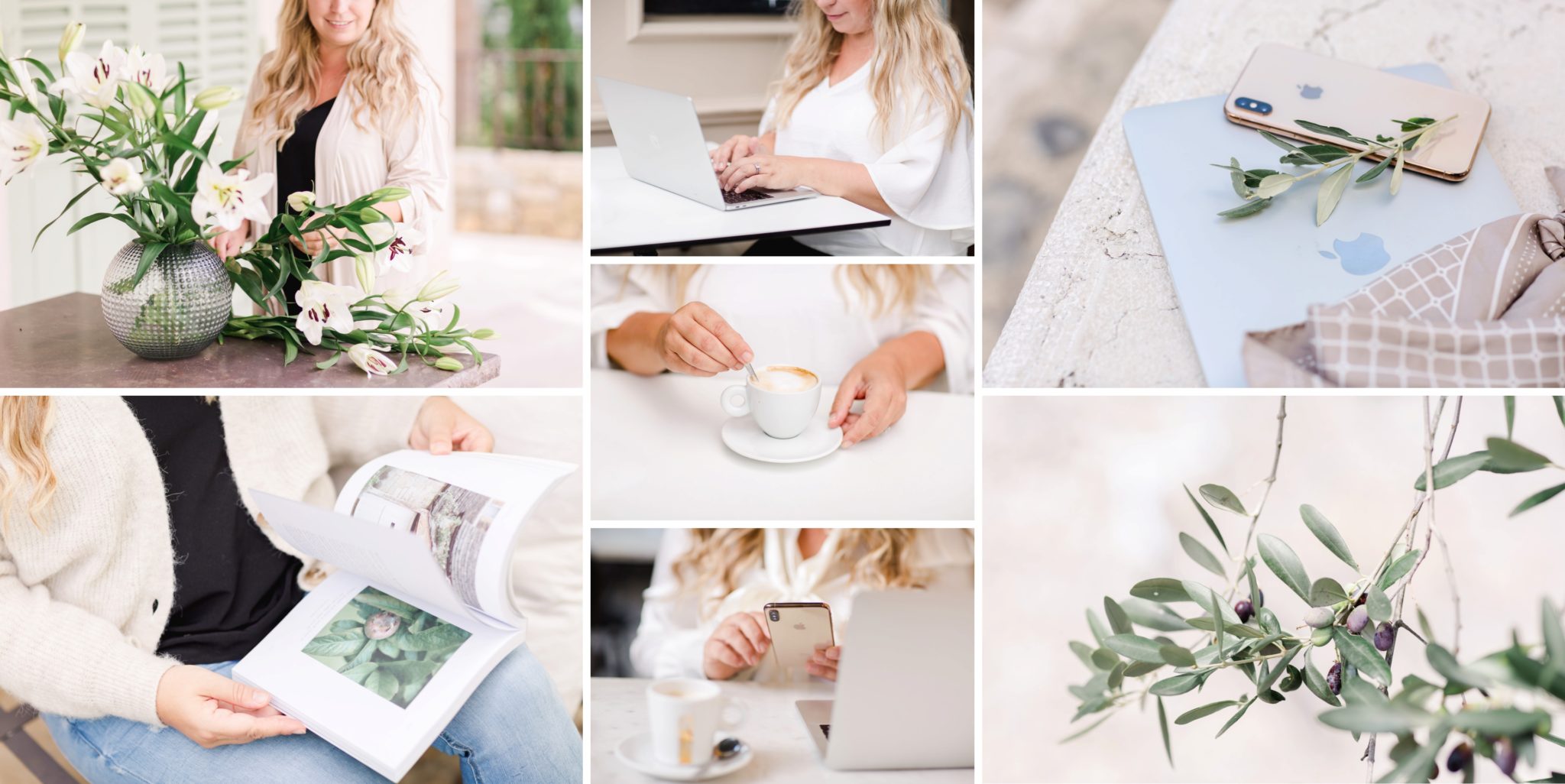 Tell your story
I find that for for channels like Instagram, storytelling images work really well. Can you imagine if you only shared portraits of you? Your feed would quickly become boring and it will affect how your audience interacts with your content.
But wait, what?
Yes, I know I always say that we all need to dare to share photos of ourselves and allow our audience to get to know us. This is 100% true, but sometimes you want to share an article that's best paired with a detail photo that captures the feeling of your business, but doesn't include your face.
So I like to mix it up and provide my clients with a variety of portraits and storytelling photos in an environment that makes sense for their brand and details.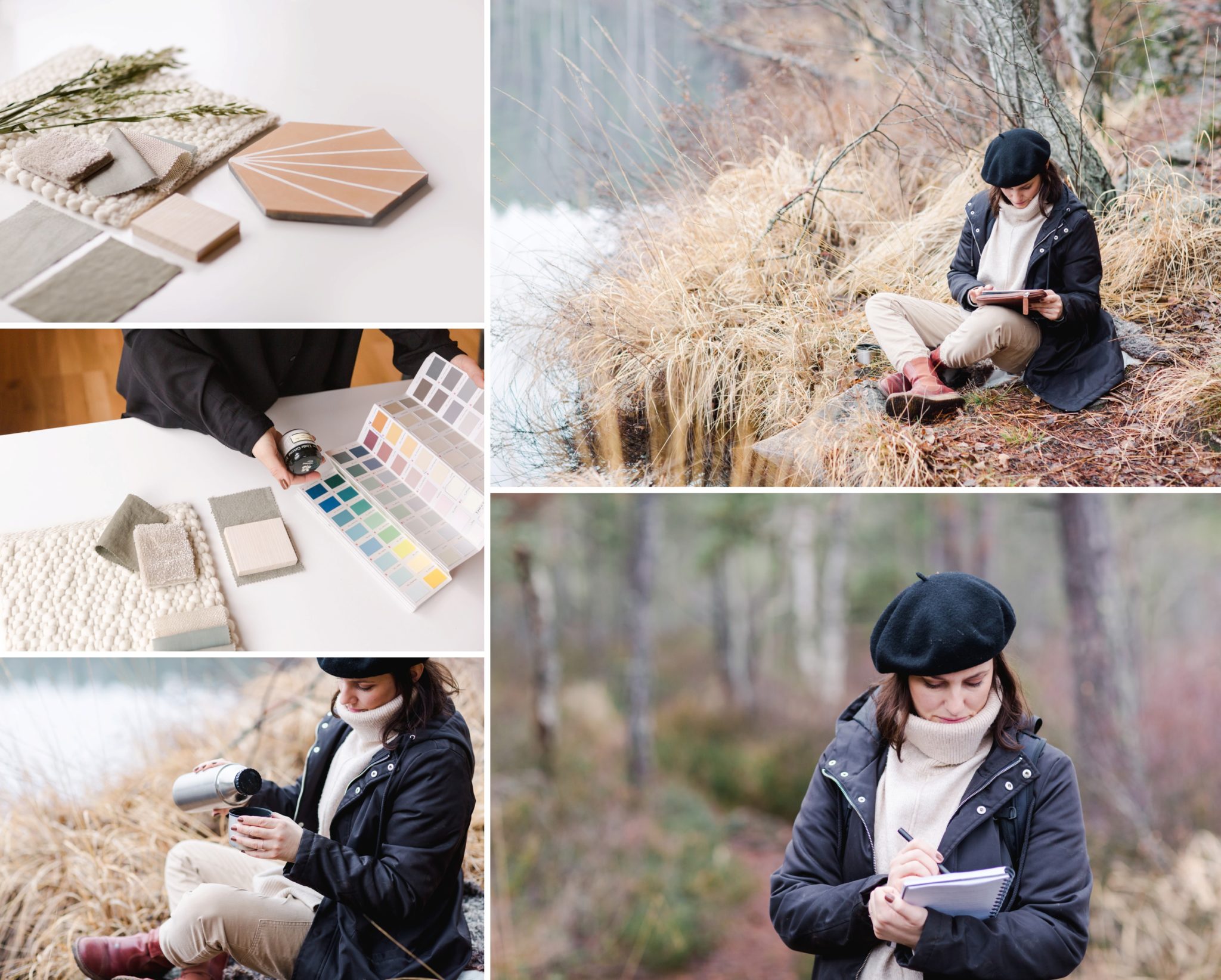 What to bring
I help my clients come up with a list of what to bring to their session (or help them organise things that I think will suit their brand).
For my session with my copywriter client, we included:
her laptop & phone
cake
tea (lots of tea!)
cats (we ended up at the cat cafe because she couldn't bring her own from Gothenburg)
For my own session, I had:
my laptop & phone
my camera
my favourite books
my dog
a notebook & pen
tea (see a pattern here?)
my favourite Beatles records
Sharing 'the tools of your trade' can help to show your audience how you work and create the right feeling. This could be a camera, a laptop, phone, Tibetan mediation bowls or flowers, for example.
You also need to consider the content you want to share. I knew I wanted to be able to recommend my favourite business books, which is why it was important to have photos of them. I also wanted to infuse more of my personality into my feed and my dog, my Beatles records and the tea help my audience get to know me and to relate.
You might want to bring something symbolic, like a seashell, or something that is simply there to incorporate your brand colours.
There are honestly no rules and no limits.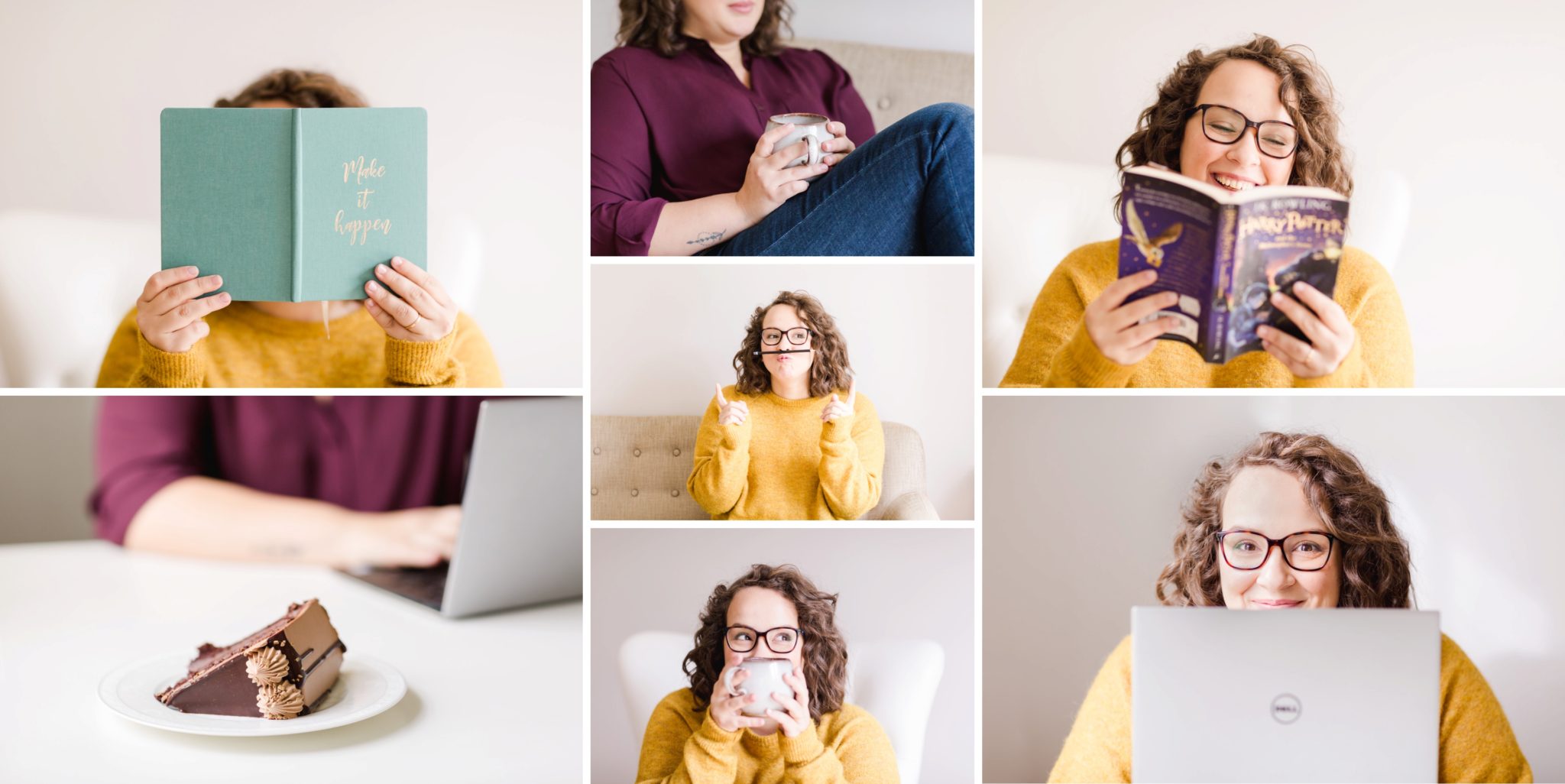 Capture what makes you & your business unique
When I look back at collages from my photo sessions, I love seeing how different they all are.
Because I want to focus on capturing natural, storytelling images, I can see myself and my style in every session. More than that though, I can see my clients' personalities, colour preferences and their authentic stories.
Some are drawn to a light, neutral palette, while others are more suited to a more earthy, darker feel. Others are represented best by bold, bright splashes of colour.
What's your style?
You don't need to have all the answers.
When we start the planning process, my clients often don't know where to start. That's what I'm here for. I help them every step of the way and by discussing their business, brand, personality, and everything in-between, we end up with a clear outline for their session and a list of what to bring.
Contact me
if you're curious about what a photo session for you could look like.
You might also be interested in
this post
about personal branding and why it matters.
If you're curious about the amazing entrepreneurs you see in these photos, they are:
Sandra Nieminen, Förändrings Coach
Nina Boustedt, HR, Employer Branding, Recruiting
Malin Hammar-Blomwall, Brand Expert
Sarit Sela, Certified KonMari Consultant
Emma Jägbeck, Landscape and Interior Designer
Fabiana Nilsson, Sales Copywriter
Mari Mohlén, Maricare Hälsa & Utveckling
Josefi Dahlberg, Coach & Speaker Självledarskap